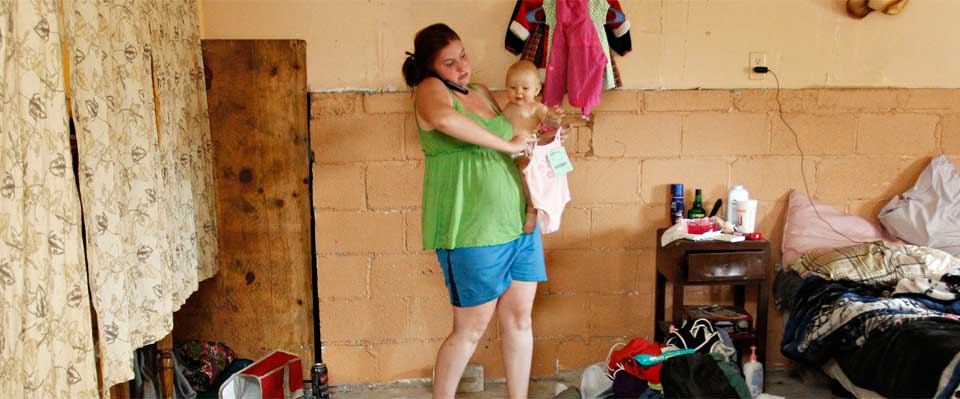 September 18, 2013
What role can churches play in fighting Springfield's poverty and childhood hunger?
That question is at the heart of the "Feed Our Children, Fuel Our Future" discussion planned for Wednesday evening at First & Calvary Presbyterian Church.
It was organized in reaction to the Every Child public service journalism project the Springfield News-Leader launched more than a year ago. In late February, Second Baptist Church also devoted its Wednesday evening service to this topic.
A panel of community leaders, many of whom have been involved directly with combating poverty and hunger, will talk about those growing problems and explore what could be done to make significant progress.
"I want to raise the awareness of Springfield," said the Rev. Andrew Chaney, senior pastor at First & Calvary, who will moderate the panel. "I'm alarmed at the trend, and I'm hoping the church — the faith community — can do something to reverse the trend."
Springfield's poverty is exemplified by the school district's skyrocketing free and reduced-price lunch rate. The number of eligible students grew from 39.3 percent in 2003-04 to a record 54.3 percent during the 2012-13 year, though it's the highest — 61 percent — at the elementary level.
Two out of every five Greene County families with children under age 18 now live in poverty, according to the U.S. Census Bureau estimates. It jumps to nearly half when the family has a child under age 5.
Chaney noted growing momentum in the community to develop "tangible goals" for improving the lives of children.
"Springfield is already poised to address this problem, and it's going to require commitment, activities and sacrifice," he said.
He believes churches, which already pool resources to help the less fortunate, can make a lasting difference by reaching out and partnering with community groups.
"I really hope that we can tackle some of these disturbing statistics, reverse these trends and help empower those who live in poverty," he said.
Chaney said partnering with others to leverage change and improve lives is "part of the DNA" of the church. The present-day First & Calvary was formed in 1930, following the Great Depression, with the merger of the First Presbyterian Church and Calvary Presbyterian Church.
"It's part of the identity of the church," he said. "When we partner with others, we can do more."
Claudia Hartner and Nancy Evans were instrumental in organizing the discussion, which is open to the public.
"We thought this would be a really good way to get our congregation more involved and to raise awareness," said Evans, a member of the missions committee.
First & Calvary is already involved in supporting the Healthy Half-Pints Program, which provides milk snacks to the students in kindergarten and first grade who would otherwise go without. It has also supported The Kitchen Inc., Rare Breed Youth Services Program, Rainbow Network, Victory Mission, Crosslines and others.
"It's important to keep the conversation going because when we don't, things stop happening," Evans said.
Chaney believes it is the role of churches to educate members about the Bible and then exhibit the teachings of Christ through the actions of its members. Each of the church's Sunday school classes has an outreach component.
"It's a way for us to help people not only understand the words of Christ but to live out what it means to be a Christian," he said.
Written by Claudette Riley, Springfield News-Leader